Find wedding vendors
Search over 250,000 local professionals with reviews, pricing, availability, and more
Search over 250,000 reviewed wedding vendors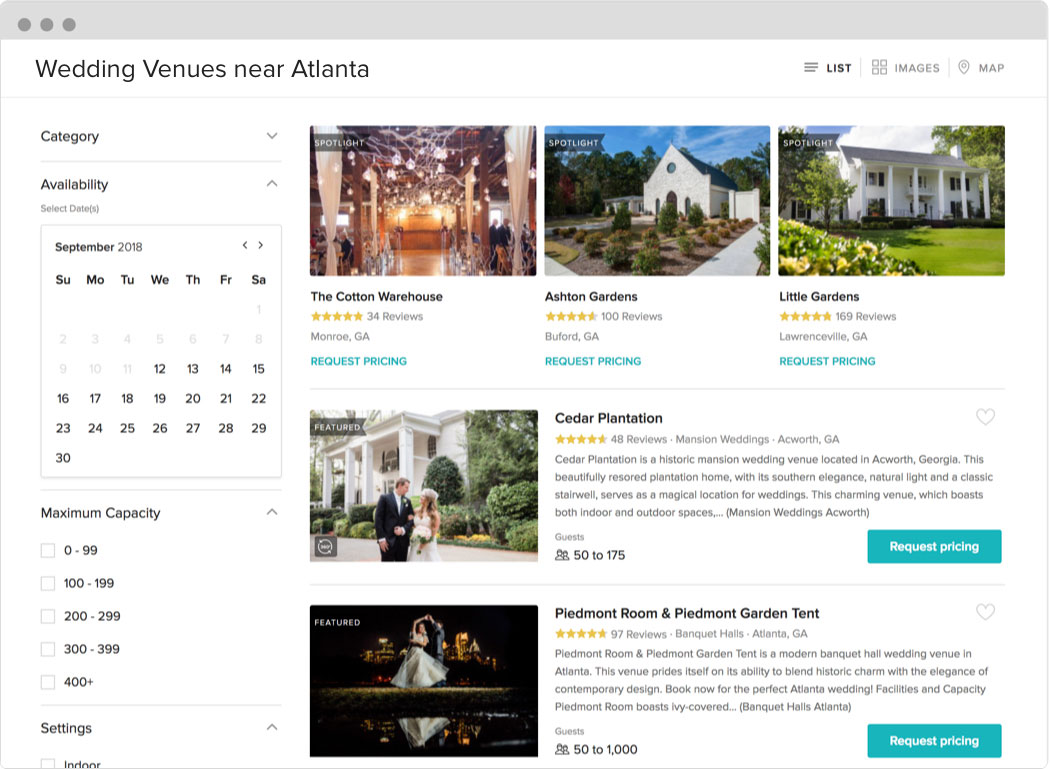 WeddingWire offers the most comprehensive vendor catalog with over 250,000 reviewed wedding vendors from across the US. Quickly and easily search based on your location and preferences to find the perfect match.
Compare newlywed ratings and reviews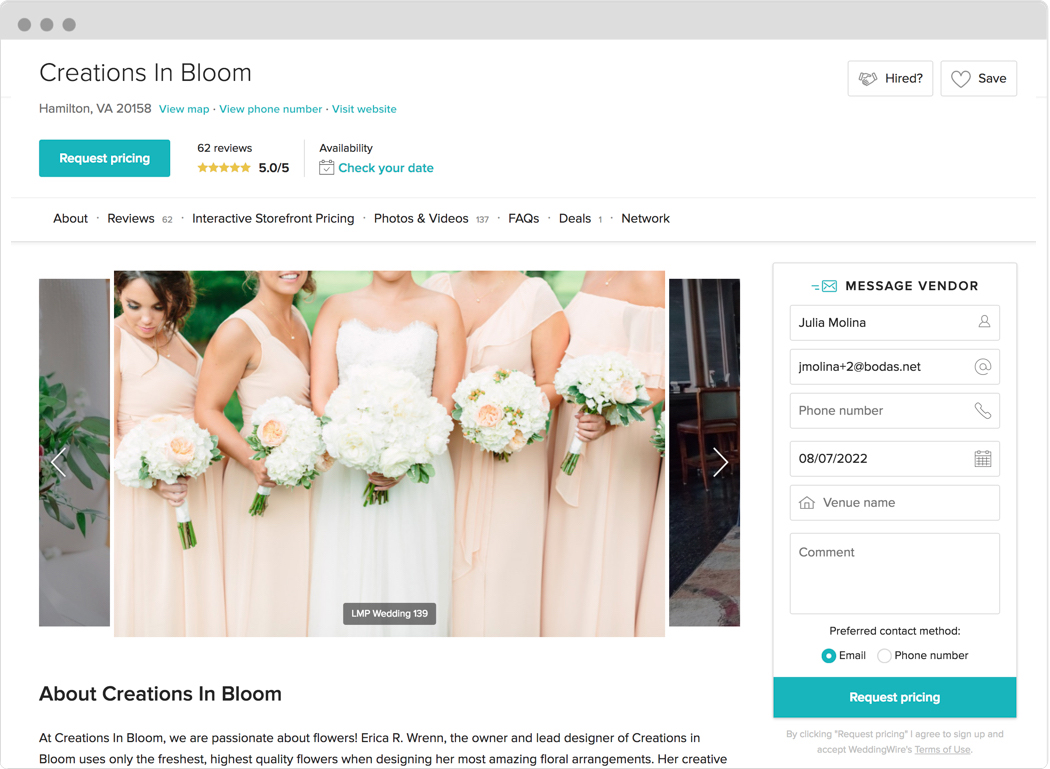 WeddingWire offers over 250,000 vendors reviewed by real newlyweds. Our community of newlyweds have shared their wedding experiences to help you find the perfect vendors.
Ultimately the flawless execution of your wedding day will largely rest on the shoulders of your wedding vendors. When you consider the number of different little "mini-events" that take place throughout your wedding day, it becomes quickly apparent that each of them will be greatly influenced by your wedding vendors.
Typically local wedding vendors will already have experience with local venues. It is important to know the policies of the wedding venue because some venues only allow wedding vendors from an approved list to work on their property.
Enlist local wedding vendors when making decisions on flowers. Certain varieties may be specific to regions and seasons.
When choosing wedding cake vendors make sure to approach them with ideas yet allow your self to be open to their professional suggestions. Most wedding cake vendors have specialties that they will recommend with good reason. After years and years of feedback on their food, wedding cake vendors know which of their creations gets the best reviews. It's not just about your love of lava cake, it's really more about what that chef does best.
In some locations the list of specialty wedding vendors can seem endless, and in other places you may be lucky to have any selection at all. Regardless of when, where and who you imagine at your wedding vendors, WeddingWire.com will take you down the easiest path to finding the best options for you.
Looking for an Entertainment Director to keep the atmosphere in its prime and the party on track? Need a DJ who knows how to rock the highs and soothe the lows? Hoping for a caterer who will deliver a delectable wedding feast? A Photographer or a limo driver at the very least? Take a look at our wedding vendor reviews and let the experiences of others help you to choose. With WeddingWire.com the best wedding vendors in the world are at a click of your finger tip.